Sell ArcheAge Unchained Gold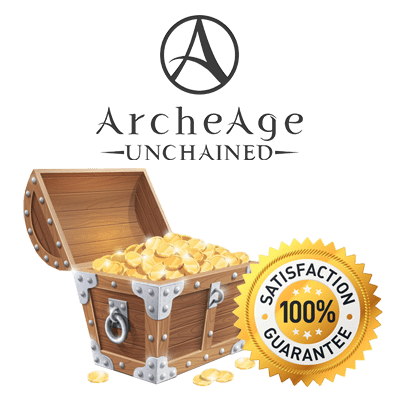 ArcheAge Unchained has been there for a while by now, and there are many players who had already amassed tons of gold. If you want to sell ArcheAge Unchained Gold, you couldn't find a batter place to do it, than Sellers and Friends. Come here, make yourself comfortable, and join the Sellers crew as a friend and a reliable partner.
How to sell ArcheAge Unchained Gold?
It is easy. Simply, follow these steps:
1. Choose the quantity of ArcheAge Unchained Gold you want to sell
2. Decide on the payment method
3. Type in your contact details in the form
4. Verify if everything is fine in the preview
5. Cashout
6. Wait for our Live Agent to guide you through the rest of the process.

Our pioneer instant delivery system can offer you the order completion in just 120 seconds. Once you fill in all of the required information, your ArcheAge Gold will be added to our Live-Stock, and all you have to do is wait for the money to appear on your account.

You will gain a 1% bonus upon registration, which can grow up to 5% based on your total transactions volume. A 5% from each transaction added to your account can be pretty hefty amount. You will like it just as many traders did before.

5,500+ satisfied customers prove our trustworthiness. We have many positive reviews on TrustPilot and Facebook on top of that. And most of all, we have a reputation we have to take care of. There is no possibility you will ever get scammed by us, as it would ruin our whole business.

The support staff are doing their best on Live Chat to provide you with comfort, safety, and the best quality of service. We treat every case individually, and you will feel here better than among your family members. We understand the needs of players and we are meeting them halfway. We will solve all of your problems regarding the Sellers and Friends service or your ArcheAge Gold selling transaction.
Join the 5,500+ customers, that have already gave us a try. They keep coming back, knowing how good we are in our business. Thanks to our Live Stock and delivery time, we leave the competition behind. Here at Sellers and Friends we hire people with passion for games and their friendly attitude allows us to provide players with the best possible service of all. You will never experience such a treatment elsewhere. So come here! Sell ArcheAge Unchained gold on one of many servers. Have fun using our services.