Sell Albion Online Silver (Gold)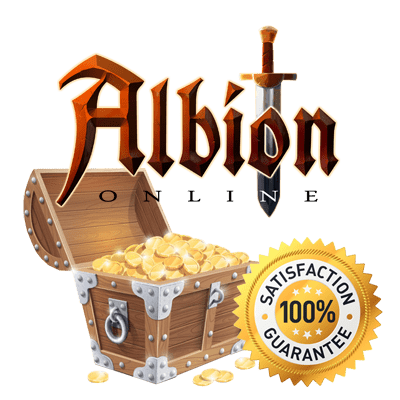 Albion Online has its renaissance since it went free-to-play in April, 2019. There are still legions of players joyfully spending their time in the realms of Albion. They still find it worth to play. And thus, they will find it worth it, to buy Albion Online Silver. Here we are to buy it from you with an instant delivery, and process it further. You don't have to search for customers - we do it for you!
How to sell Albion Online Silver?
Do you want to sell Albion Online Silver and get paid instant? It is both possible and easy to do, just follow the steps:
Sell Albion Silver - enter the amount you want to get rid of
Choose your payment method
If you have any additional information or any remarks regarding our service consider adding a message
Make sure you've put correct info in the contact data
Check the information in Sell Albion Silver (called also Albion Gold) cashout preview
Send the cashout
From this point forth your silver is in our database. Our agent will contact you as soon as we are ready to make a purchase from you.

As we said, here at SellersAndFriends we have fast delivery. It means that as long as our live agents are contacted by you, the transaction is completed in merely few minutes. Unlike the competition, we do not make our clients wait a couple of days to sell Albion Online Silver. We do it instantly, as we value their time the most.

Nothing is free these days. Except for our registration bonus! Once you register a new account, we will give you an immediate 1% bonus to all transactions, which can go up to 5%. Trade more - get more!

You can feel home-safe on our website. We will not cook for you, but we will protect your money. As of now, over 5,500 customers already gave us their trust. There is no reason for you not to join this community.

Our Live Chat support is there for you to help you out with anything. We do not imagine a situation, where our dear customer faces a problem, that cannot be solved. We have hundreds of positive reviews on Facebook an TrustPilot, and barely any negative feedback. To be honest, we haven't yet seen any bad words.
Is it safe to sell Albion Online Silver (Called also Albion Gold)?
You want to monetize your Silver from Albion but you have doubts regarding the security of possible future transaction? Safety is of the highest importance to us, and that's why we are putting a huge deal of our effort into keeping it at the highest level possible. We're only buying what we or our customers might need so we won't give you any empty promises and won't ask you to freeze the item for us - we trade directly, instantly and via safest means possible. Sell Albion Online Gold it is not only one service we provide. You can also Buy Albion Online Silver.