About us
Sellers and Friends - Your professional virtual goods sale service
Welcome to Sellers and Friends, the only site you will ever need for all your online gaming needs. Whether you need some in-game currency or liquidate some assets we are here to make your life easier.

Thanks to our strict "trade what you own" policy, our transactions are fast, secure and dealt with personally by our staff. We support a select few games to ensure quality of our service. We choose games based on our own experiences, careful study of the market and observation, we want to make sure that we know the title inside-out before we engage in any vendor activities.

Lineage 2 adena trade, Albion gold and silver selling, Blade and Soul gold trading and Path of Exile exiled orbs trading are not the only services SellersAndFriends.com provides. We provide ESO and Archeage gold, RuneScape coins, EVE Online ISK and FFXIV Gil too.

For those that wish to quit their game and have something to show for all the wealth they've accumulated we have a cash-out service that will help you to turn your in-game currency into real-life profit.
Hundreds of players around the world have already trusted us, why don't you give it a try?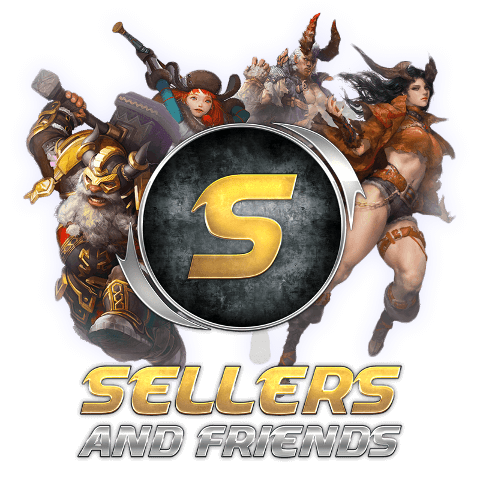 ---
Best Prices
We are trying our best to keep prices up to date. This is good for both sides of transaction. Regardless, we are open to price negotiations. If you find an item cheaper, show us and we will adjust our price!
Quick service
We are only dealing with what we have, thanks to this policy our transactions are swift and items/currency are being delivered right after we receive your payment. Establish your dominance on the battlefield immidiately!
Good contact
You can write to us via Skype, Facebook, and LiveChat. Not enough? To facilitate good contact, we have our own Teamspeak! We try to be available for most of the day. You can also write us a message through our website.